UNMATCHED PROFESSIONALISM AND PERSONALIZED SUPPORT AT EVERY STEP
Whether your project is residential or commercial, we always work on it with strict respect for the set budget and timeline. If you're looking for a professional team that's truly attentive to your needs and really wants you to have the best experience possible, then we're exactly what you're looking for.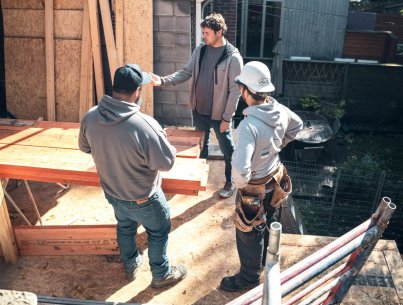 Trust, enjoyment and respect
At Construction SAVCO, our most important values are the satisfaction that comes from a job well done, the enjoyment of teamwork and respect for our clients.

We know that starting a renovation project can be a significant source of stress for many. That's why we make sure to build a pleasant and trust-based relationship from the first time we talk, so you can feel secure that your project is in good hands.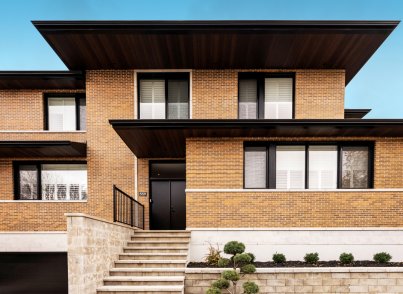 No unpleasant surprises
Our team uses specialized project management tools that let us assess your needs accurately and then respect the established budget and timeline.

By realistically appraising the amount of work to be done, we can provide our clients monthly updates on how the work is progressing.

When we agree on a date and time, our team will always be there as expected. You'll never have unpleasant surprises with us.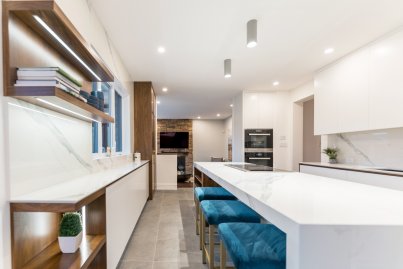 Support that meets your needs
What do you have in mind? Renovating a single room? Building a brand-new turnkey project? Our architects will help design the plans you need, and our experts will do the work with the rigour and professionalism we're known for.

Want to know all the possibilities before making a decision? Our experienced team will give you a range of options, so you can make a wise and well-informed choice.

Need a permit to get the project underway? We'll be happy to give you a hand with the process.

With us, you've got support from start to finish.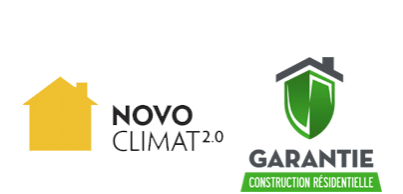 A quality guaranty, thanks to stringent standards
Because we're committed to being innovative, upholding flawless work ethics and offering one-of-a-kind service, we always do everything needed so our projects comply with the applicable standards in residential and commercial construction.

As proof of our know-how, we're proud to share that we are accredited under NovoClimat 2.0 and Garantie de construction (GCR).

These certifications, applicable to new builds, reflect our desire to offer services that meet the highest quality standards, so you can have peace of mind no matter what your project involves.